Posted by Secretary Napolitano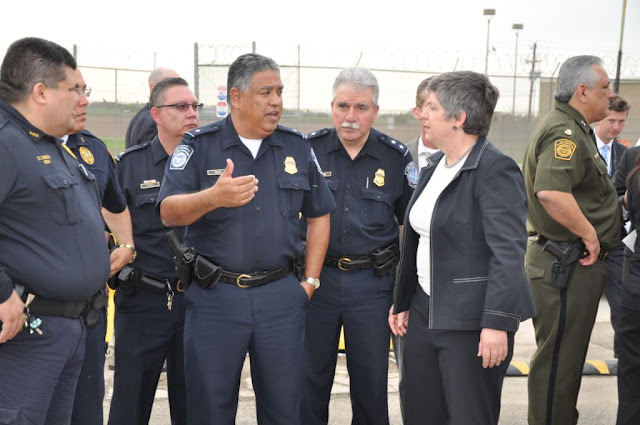 Earlier this week, I traveled to Arizona and Texas with U.S. Customs and Border Safety (CBP) Acting Commissioner David Aguilar to see DHS operations at the Southwest Border.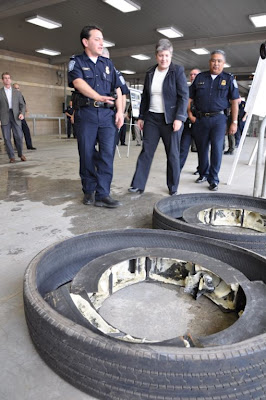 We visited the Port of Hidalgo, Pharr Bridge, CBP's Air and Marine Branch, and the Border Patrol Forward Operating Base near Falcon Heights where we noticed firsthand some of CBP's abilities along the Southwest border and latest investments in personnel, technologies, and infrastructure. I had the privilege of hearing from and personally thanking some of the dedicated males and females on the front lines. They function hard each and every day, at great personalized threat, to maintain the communities along the border and our whole nation safe and sound.
Guarding communities along on our borders is crucial to our homeland safety, as nicely as to our economic prosperity. More than the previous three many years, the Obama Administration has deployed substantial resources and worked closely with partners at all levels—including other federal companies, state, neighborhood, tribal and territorial law enforcement, the private sector and the government of Mexico- to safe our border.
This perform is making a true distinction. Nationwide, illegal immigration attempts, as measured by Border Patrol apprehensions, have reduced 53 percent in the previous three many years, and are less than 20 percent of what they had been at their peak. Seizures of illegal drugs, currency, and weapons are all up, even though violent crime in some of our greatest border cities and communities has remained flat or fallen over the previous decade.
As we move forward, we'll continue to work to guarantee our borders are secure and safe, while facilitating the genuine trade and travel that is so essential to our economy.