Posted by: Art Faulkner, Director, Alabama Emergency Management Agency
There is no question that April 27, 2011 changed the lives of Alabamians. On that one day, our state experienced more than 60 confirmed tornadoes causing widespread devastation. Soon after, we decided to do all we could to make our state safer in the future.
In the days, weeks and months following the tornadoes, Governor Bentley and I toured the state and heard the personal stories of disaster survivors. Many of them told us how they only had moments to find safety while praying for their lives and the lives of their loved ones.
They were the lucky ones that day. No matter how much they had lost, they were grateful to still be here, and live through one of the state's most devastating disasters. Unfortunately, more than 250 people lost their lives during that 24-hour span of tornadoes.
Once my staff and I grasped the sheer magnitude of what had just happened, we all knew we had to do something to prevent this from happening again.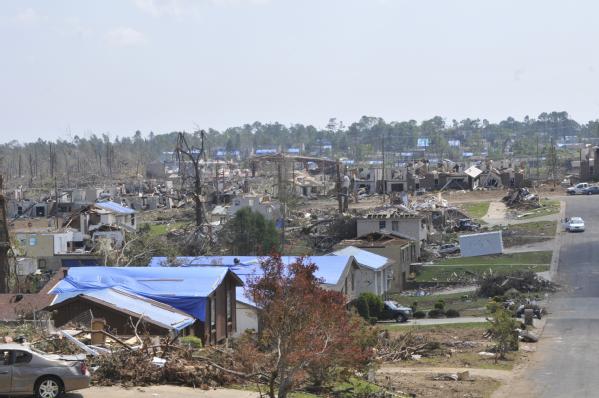 The weeks following the disaster, Governor Bentley made it his priority to utilize a FEMA program known as the Hazard Mitigation Grant Program. This program is based on a percentage of the federal disaster cost from the tornadoes, with FEMA paying as much as 75 percent of the costs for families and communities to install safe rooms to prevent or minimize the effects of future disasters.
Having this program available to us was only one part of the equation; the next part was ensuring the public and community leaders understood how this program would benefit them.
In June 2011, a joint effort with FEMA, private and public sector partners, the Alabama Emergency Management Agency hosted the Safer Alabama Summit. This event discussed future mitigation projects that would help our communities rebuild safer and stronger.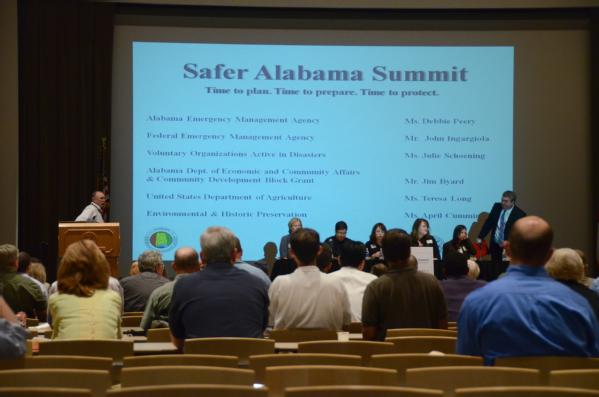 After that event, what I call the "real" work began and that included our mitigation staff working with FEMA's staff and the sub-applicants to receive, process and review more than 4,500 applications for safe rooms. They also processed applications for generators, alert notification systems and the hardening of portions of Druid City Hospital in Tuscaloosa.
In just over two years, or 26 months to be exact, I'm proud to say Governor Bentley awarded and the mitigation staff obligated approximately $ 77 million to the great citizens of Alabama. This was unprecedented for our state and, possibly for any state in the U.S.
I attribute the success in which we distributed the grant so quickly to the leadership of Governor Bentley and the relationship we have built with our local and federal partners. The way my staff devoted countless hours to working with the necessary parties to get the applications completed showed their unwavering dedication to the people of Alabama, but it also echoed the sentiment of my entire staff—April 27, 2011 is a day we will never forget!
FEMA Blog